Our competent IB teachers are specially trained to help your child can ace his/her IB exams
INTERNATIONAL BACCALAUREATE HOME TUTORS
Singapore's education system is always aimed at excellence for its students, offering diverse options in pre-school, primary, secondary, and post-secondary education. International Baccalaureate (IB) curriculum is one of the special choices out of all. We are one of Singapore's top-notch teaching agencies with the experience of growing the champion in every child by providing the qualified tutors for private home tuitions. Our well-equipped and knowledgeable private tutors can easily care for the students ' unique needs, making every effort to help your child outshine in any subject they may have trouble with. IB Programme's rigorous, off-the-shelf and unique curriculum is made easy with our abundance of vivacious tutors from Singapore who are confident to meet your personal tutoring requirements for all subjects included in the curriculum.
Importance of IB Education
Originating in 1968, the International Baccalaureate (IB) is currently active in thousands of schools in many countries, providing programs to students aged 3 to 19. The education system in Singapore is taught in various international schools such as the Canadian International School (CIS), which also often provides IGCSE. Because students are going through a slightly different course compared to the standard MOE route, many students are struggling to cope with their own IB programme. Again the IB program is extremely competitive in Singapore. In terms of performance, Singapore has been among the top countries in the exams for the past few years, which means your child has to work extra hard (and smart) to differentiate himself from the competition.
Considering that there are three levels of IB programs starting at 3 years of age and ending at 18 or 19 years of age, our IB tutors in Singapore can help in the following ways at each level:
| PYP (Primary Years Program) | MYP (Middle Years Programs) | DP (Diploma Program) |
| --- | --- | --- |
| Kids between the 3-and 12-year age group appear in this group and often find it difficult to understand subjects such as mathematics and science. As these are the students ' foundation-building years, IB Tuition in Singapore is crucial in planning for this stage as well as the more demanding phase that lies ahead. | The community includes children aged 13 to 16. The students are taught subjects such as humanities and technology in addition to the previous PYP standard. Studying all these subjects and excelling them all can be a difficult task for many students. But students will receive the right guidance with the aid of our one-to - one tutoring programs to help them deal with all kinds of study pressures. | Of all IB programs, the most demanding is the Diploma for children aged 16 to 19 years. All subjects get more detailed and comprehensive. Most students find there is a difference between what is learned at the classroom level and what they have absorbed from the lectures. IB Tuitions in Singapore can be of great help for the removal of personal doubt. |
Benefits of IB Tuition
Given the challenges and importance of IB education it is imperative for your child to work harder and smarter to reach the zenith of the success ladder to compete in this tough environment.
Expert help to fill in study gaps:
An mentor can help keep track of the particular syllabus and fill in knowledge gaps along the way
Extensive diagnostic assessment:
Good tutors begin by assessing the student"s strengths and weakness to figure out the best way to approach teaching
Qualified IB tutors Singapore:
Our tutors have vast experience in the curriculum and can tailor teaching to the particular needs and emphasis of the student
Up to date tuition:
Tutors passionate about teaching students keep themselves routinely updated on the syllabus and teaching methodologies
Our International Baccalaureate Tutors
The PYP ranges from Pre-Kindergarten through Grade 6 (age 3 to 12). Understandably, young kids in the PYP might have difficulty grasping everything they're told as they're still so young. The mid-year activities range from grades 7 to 10 (age 13 to 16). The complexity and profundity of the subjects taught in this stage increase considerably. We carefully selected an experienced team of tutors who love teaching and are eager to address the peculiar needs of your child's study. You can loosen up with us looking for them knowing that we are equipping them with all the skills, tips and resources they need to compete with their IB peers favourably.
In this modern era where parents hardly have any time to attend a child's studies personally, moving to an inexpensive, reliable and experienced tutor can reap rewards.
Excelling in the IB Examinations
Our qualified and trustworthy teachers in Singapore are ready to sit with your child one-on-one and pass the requisite skills, strategies and positive attitude to ace the exams at a go. The tutors know how tough the IB tests are, and are willing to work extra hard to keep your child in the IB program ahead of their peers. The tutors are specially trained in addressing the particular syllabus criteria and the new, difficult subjects that they must deal with at an early stage of their academic life. We have tailor-made guidance and tailored support to help you ace your exams on a go. Let us give them the special help they need, with faith and the right mental attitude, to go into the exam hall.
The Challenges of IB Education
IB and syllabus systems are different The IB program in Singapore begins with the Primary Years Program (PYP), then with the Middle Years Program (MYP), and finally with the Diploma Program (DP). The subjects taught are also slightly different, with students early on picking up subjects such as philosophy and economics. The IB Diploma program allows students to take six subjects plus Knowledge Theory, a course that incorporates theology, philosophy and logical reasoning at once.
Is your child dealing with a tough-to-manage curriculum and syllabus?
Do they have to cover so much, and not enough time to study?
Are they afraid of their upcoming examinations because they feel they are not well prepared for it?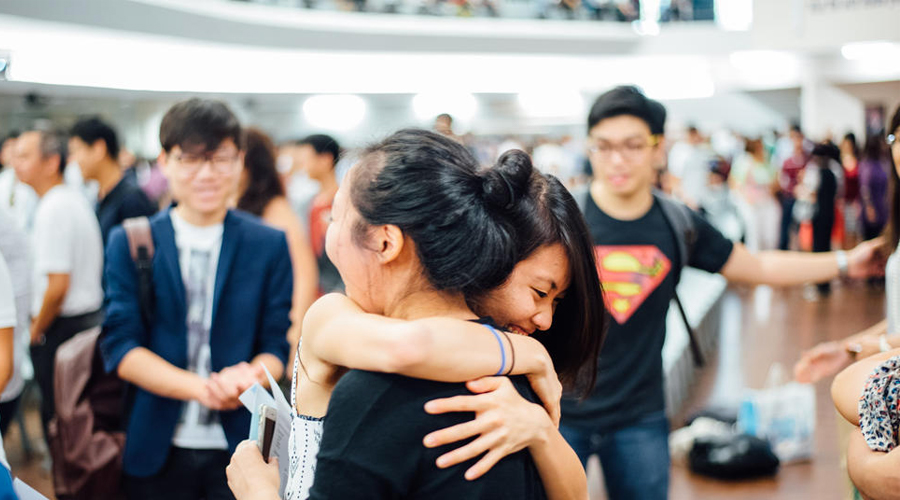 Tackling the IB Programme Effectively
The formative stage of schooling for a child falls between 3-12years, and at this point in their lives, they must build a solid foundation in their learning of the IB system. Like their equivalents under the MOE program, your child needs to master international subjects, such as technology and philosophy, in the Middle Years Program (MYP). But the IB Diploma program is by far the most challenging and hard to handle for your kids. Second, the syllabus is broader than A Levels and allows them to handle complex, a multi-subject course such as "Theory of Knowledge," involving detailed fieldwork and research. Surely as you move up the IB ladder the need for personal tuition increases dramatically. Therefore, all of these peculiarities call for a diligent, professional, and committed tutor who can provide quality tuition at the various levels that will serve as a huge difference in building a strong interest in learning and coping with the syllabus and structure.
International Baccalaureate Tuition Rates
| Level / Tutor Experience | UNDERGRADUATE TUTOR | GRADUATE PART OR FULL-TIME TUTOR | SCHOOL TEACHERS |
| --- | --- | --- | --- |
| Secondary 1 | $35-40 | $40-50 | $65-75 |
| Secondary 2 | $35-40 | $40-50 | $65-75 |
| Secondary 3 | $35-45 | $45-55 | $70-80 |
| Secondary 4/5 | $40-45 | $50-55 | $70-80 |
Ensure Sufficient IB Preparation
The IB curriculum seeks to cultivate students with an international perspective by broadening their horizons. This explains why the program is so broad and diverse. The IBDP program is the most demanding of all because IB diploma pupils also undertake a second or third language, engage in high-commitment research projects, tackle compulsory long-trials and need to create time for community service projects. Excelling in these complicated subjects (such as Chinese) can be a challenging task for your child, but with the right private tuition, they can access proper guidance to help them scale through every learning hurdle. Students of all ages in Singapore can benefit from tuition as they struggle with various aspects of the challenging curriculum.
Why Choose Our Agency
You're in the right place if you're looking for a private tuition agency in Singapore that offers quality, convenience, responsive service and the best IB tutoring rates. We made it our goal to help the students obtain help through IB tuition. Our excellent team of qualified tutors in Singapore are well prepared to provide tuition. You've seen the various benefits of good tuition as a parent concerned looking for the best way to support your child with their training. We wish to say that tuition is accessible to all! If your child fails to communicate with an appointed tutor, contact us and we'd send a replacement immediately.